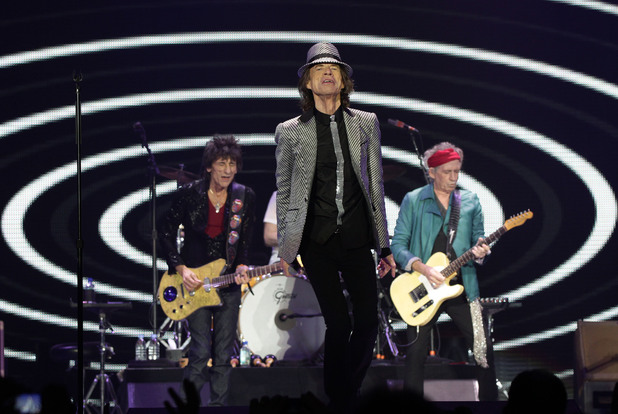 The Rolling Stones are reportedly not allowing the BBC to air their full Glastonbury performance.
According to The Independent, the broadcaster has held "top-level discussions" with Sir Mick Jagger after the 'Paint It Black' band only permitted their four opening songs at the festival to be shown on TV.
A source said: "Mick agreed to do Glastonbury for the fans who are there, he didn't sign up for a TV show. It's not about money. This show will go around the world.
"If there's torrential rain it will play havoc with their performance and they want to sound and look at their best. There's a lot of factors out of their control."
Meanwhile, the BBC's head of music television Mark Cooper added: "We are having an ongoing discussion with the Stones. I'm talking to Mick about it. At this point I'm quite optimistic we'll get a sufficient amount of music."
Cooper added: "I understand it is a risk for them. They are stepping out of their comfort zone. There's an unpredictability, it's not their natural audience.
"They are nervous about how much they should share. But when legendary artists play Glastonbury, they also attract a whole new, broader audience."
"The discussions with artists are absolutely business as usual for this stage of our festival planning. Our conversations with The Rolling Stones have been extremely constructive and are ongoing."
The BBC yesterday announced plans for its most extensive ever coverage of Glastonbury, with 120 live performances being broadcast and six stages set up for live streaming.